ARTICLE written by Jack Challem TAKEN FROM :Letsliveonline.com/September 2003 R.Hamilton, Mindee Choi "How they Differ, How they Interact"

We Omnilife Distributors, are conscious in providing our bodies with quality Diet and compplement dietary Nutrients
Soon Omnilife is going to open China, India
More Distributors are affilliates in other languages: Portuguese, Russian, French.

Physician Hunninghake , a nutritionally oriented studied medicaments and originally practiced pharmaceutical Medicine. Today he favors Nutritional over drug therapies.
He said: "Nutrients are consumer oriented, whereas drugs are doctor oriented, but the differences go much deeper in between:
Nutrients (N): Feed biochemical pathways Drugs (D): block or alter these pathways
N: are nonspecific and have global effects throughout the organism D: tend to be organ specific and side effects
N: have sinergistic team interactions D: have adverse interactions
N: have a wide range of effective dosages D: have a narrow window of effective dosages
N: are rarely toxic in excess D: are commonly toxic in excess
N: are found in Nature D: are made in laboratory
N: have thousands of years of testing D: have millions of dollars of testing
N: work slowly and gently D: work rapidly and forcefully
N: have side benefits D: have side effects
N: are nonaddictive D: can be addictive
N: are less expensive D: are generally more expensive
N: promote Health D: treat symptoms
N: are essential to life D: are not essential to life
Omnilife USA, Inc. GLORIA I ALZATE CODIGO 57058495, INDEPENDENT DISTRIBUTOR
CELLPHONE 786-357-0843 MIAMI FLORIDA
Telemarketing: Estimates and Prices 1888-326-xxxx
LIST of Nutritional Omnilife Products USA, PUBLIC PRICES - 2008
CODE-----PRODUCT NAME-----PRESENTATION-----Price in Dollars

0002 BLU SPRING WATER (600 ml) $1.00
Caja BLU SPRING WATER (Caja 24 botellas 600 ml.) $25.00
1015 MAGNUS BOTE (567 grs) $22.00
1021 MAGNUS caja con 30 sobres (405 grs) $22.00
1435 MAGNUS MANZANA (bottle 200 ml) $1.70
61435 MAGNUS MANZANA PAQUETE CON 24 BOTELLAS (x200ml) $40.00

1161 OML PLUS Bottela (940 ml.) $35.00
1162 OML PLUS caja con 30 sobres (900 ml) $36.00
1166 OML PLUS UVA caja con 30 sobres (900 ml.) $36.00
1163 OML PLUS NARANJA Botella (940 ml.) $35.00
1164 OMLPLUS NARANJA caja con 30 sobres (900 ml) $36.00
1169 OML PLUS Frutas Rojas Botella (200ml) $1.80
61169 OML PLUS Frutas Rojas 24 BotellaS (200ml) $44.00

1215 KENYAN Bote (555 grs) $27.00
1221 KENYAN Caja con 30 sobres (438 grs) $26.00
1550 KENYAN JAMAICA, Botella (200 ml.) $ 1.50
PAQUETE KENYAN JAMAICA, 24 Botellas (200 ml.) $40.00

1413 TEATINO Bote (555 grs) $19.00
1422 TEATINO LIMON caja con 30 sobres (360g) $22.00
1414 TEATINO LIMON Bote (540 grs.) $29.00
1416 TEATINO DURAZNO Bote (540 grs) $29.00
1423 TEATINO DURAZNO caja con 30 sobres ( 360 grs) $22.00
1428 TEATINO MARACUYA caja con 30 sobres (270 grs) $36.00
1417 EGO THERMOGEN COLA, 6 LATAS $11.00
61417 EGO THERMOGEN COLA, PAQUETE CON 24 LATAS $44.00

1418 EGO FRUTAS DEL BOSQUE 6 LATAS $11.00
61418 EGO FRUTAS DEL BOSQUE, PAQUETE CON 24 LATAS $44.00
1419 EGO PLANT, Botella (200 ml.) $1.81
61419 EGO PLANT, PAQUETE CON 24 Botellas $40.00
1420 EGO MANDARIN, Botella (200 ml.) $1.70
61420 EGO MANDARIN, PAQUETE CON 24 BOTELLAS $40.00
1425 EGO 10, Botella (200 ml.) $1.90
61425 EGO 10, PAQUETE CON 24 BOTELLAS $40.00
1515 POWER GAIN Bote (524 grs.) $45.00
1521 POWER GAIN caja con 30 sobres (570 grs) $50.00

3321 MALTEADA VAINILLA Lata (600 grs) $29.00
3325 MALTEADA VAINILLA (No Cow Milk) $29.00
3331 MALTEADA CHOCOLATE MEJORADA Lata (600 grs) $31.00
3341 MALTEADA DE FRESA Lata (600 grs.) $31.00

3411 VIA DULCE FRASCO con 90 capsulas $19.00
3415 VIA DULCE TORONJA Bote (550 grs.) $25.00
3421 VIA DULCE TORONJA caja con 30 sobres (600 grs.) $30.00



3452 A-OXI MANGO Bote (540 grs.) $21.00
3453 A-OXI MANGO caja con 30 sobres (360 grs.) $17.00
3605 C-MAS MIX Bote (600 grs) $18.00
3621 C-MAS MIX caja con 30 sobres (600 grs $14.00
4003 NEWGHURT DURAZNO Lata (450 grs.) $30.00
4004 NEWGHURT PIÑA COLADA Lata (450 grs) $30.00

4111 ALOE LIMON Botella (960 ml) $10.00
5020 ALOE PIÑA Botella (960 ml) $10.00
5019 ALOE PIÑA Botella 200 ml) $2.00
65019 ALOE PIÑA PAQUETE CON 24 Botellas (200 ml) $40.00
6020 ALOE UVA botella (200 ml) $2.00
66020 ALOE UVA PAQUETE CON 24 botellas 200 ml 106 $40.00
5004 STARBIEN Bote (615 grs) $20.00
5032 STARBIEN caja con 30 sobres (615 grs) $22.00

5021 CAFETINO Bote (420 grs) $20.00
5022 CAFETINO caja con 30 sobres (360 grs) $20.00
5023 CAFETINO DE OLLA Bote (350 grs) $19.00
5023 CAFETINO DE OLLA caja con 30 sobres (350 grs) $17.00

5029 HOMO-OML, MANZANA VERDE, (540 grs.) $16.00
5030 FEM-OML FRESA Bote (540 grs.) $16.00
5012 FEM-OML FRESA caja con 30 sobres (360 grs.) $14.00
5033 FIBER'N DURAZNO Lata (450 grs) $28.00
5034 FIBER'N DURAZNO caja con 30 sobres (450 grs) $29.00
1570 KOLINA botella de (200ml) $1.50
61570 KOLINA PAQUETE CON 24 BOTELLAS (200ML) $40.00
5065 EGO LIFE Bote (517 grs.) $11.00
5061 EGO LIFE PINA caja con 30 sobres $14.00
5062 EGO LIMA-LIMON caja con 26 sobres $14.00
6000 EGO LIFE PINA Botella de 600ml $1.50
5075 EGO MINT Bote (480 grs.) $28.00
5071 EGO MINT caja con 30 sobres ( grs.) $36.00

5077 ESTOP caja con 20 sobres (400 grs.) $45.00
5081 OH LALA caja con 30 sobres(360 grs.) $32.00
5035 MAGIC SILUET CAJA 24 GALLETAS $25.00
1440 COLA refresco x 6 latas $ 4.00

5090 UNDU caja con 30 sobres (561 grs.) $41.00
5095 UZO Caja con 30 sobres (561 grs) $79.00
KIT KIT DE DISTRIBUIDOR $30.00
REVISTA MAGAZINE $3.40
VIDEO DVD $4.00

Cosmetics Kenya Vergara include lipsticks, nailpoolish, creams

2000 OML PLUS GEL Tubo (30 GRS.) $13.00
2202 OMNICELL CREMA PARA NINOS (100 GR) $23.00
5038 OMNICELL CREMA HIDRATANTE (50 gr) $19.00
20300 CREMA DESMAQUILLADORA (200ml) $12.00
21370 GEL ANTICELULITICO KENYA $28.00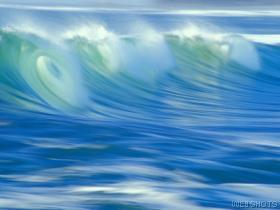 Do you want to Purchase Omnilife Products?
Go to and pay using PAYPAL system; also Call to 786-357-0843
Gloria and Carlos, Omnilife Independent Distributors
Send me an Email We'd like to hear from you! FUERZA@OM-LIFE.US; OMNILIFEDISTRIBUTOR@HOTMAIL.COM